Motoring Offences Huddersfield
Have you been accused of Speeding, Dangerous Driving or any other Driving Offence?
We understand how important your driving licence is. Being convicted of a driving offence is potentially a life changing matter. We know our clients are reliant on their ability to drive, whether it's for family life, work, business or pleasure. Criminal convictions could also end up in the loss of your job, business, and reputation and can take a strain on your personal relationships.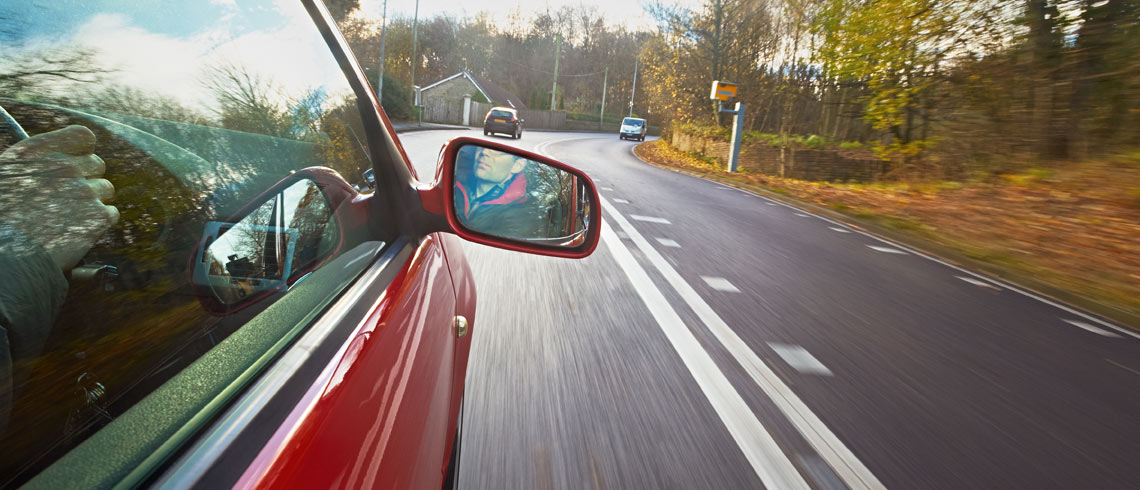 Accused of Motoring Offences?
We have a vast amount of experience in successfully defending individuals who are facing these serious charges. We're here to take the worry off your hands and explain everything to you, including the possible outcomes and advise you at each stage of the process.
What we can help with:
Careless Driving
Dangerous Driving
Death by Dangerous or Careless driving
Driving whilst disqualified
Driving without insurance
Driving without a licence
Driving without a valid MOT
Drink driving
Drug driving
Early reinstatement of driving licence
Endorsements and Penalty Points
Exceptional hardship arguments
Failing to notify the DVLA
Failure to provide a specimen
Failing to stop after an accident and report
Police station interviews
Totting up / Facing 12 points
Using a mobile phone whilst driving
Speeding
Traffic Light offences
New drivers
Notice of Intended prosecutions NIPS
Appealing motoring convictions
Special Reasons arguments
We have a high rate of successfully defending traffic offences. We can advise you 24/7 and defend you at police stations around the country.
Our team have years of experience defending all types of matters and in some cases high profile matters. It is essential that you contact a law firm with real experience in these matters to ensure the best possible chance of keeping your driving licence.
Whether you have received a speeding ticket or are facing a drink driving offence we can assist with them all. Our clients choose us because our solicitors have a reputation for successfully defending drivers. We will fight to defend your licence, taking into account all the evidence against you. You can be assured our team will do their upmost, using their years of experience to defend you.
Criminal Defence
It is important to access legal advice at the first opportunity. A criminal caution / conviction could effect your career, your future prospects or could have detrimental consequences for your family.
Our Fees
To download our fees document please click here: DOWNLOAD
Legal Services
Legal advice is not means tested at the Police station it is free at the point of access. Our Solicitors can attend any police station at any time and at any location.
Representation at the Magistrates, Crown Court, High Court is available.
You will be advised on your eligibility for Legal Aid and if this is not available, you will be provided with a private quotation for our services.
We can also attend Taxi Appeal Hearings or Department of Work and Pensions Interviews.
Here To Help.
Contact our team if you a have problem and we will advise you on process and the next step.
Contact our office Monday – Friday between 09.00 – 17.00 on 01484 467860.
If it is an Emergency out of Office hours please contact 07540 123988.
Our Criminal Defence Legal Services:
We advise and represent clients on a range of Criminal Offences.
Accused of a criminal offence
in England or Wales?
Call the Criminal Defence Solicitors on: 01484 467860 during office hours Monday – Friday 09.00 – 17.00 or on our Emergency Out of Hours number 07540 123988 which is permanently manned by a member of our team or contact us and we will call you.
Our Criminal Defence Solicitors have an excellent track record successfully defending people who faced a criminal charge in a Magistrates Court, the Crown Court or the Court of Appeal.
Emergency Criminal Defence Legal Representation in Huddersfield, Dewsbury, Halifax, Bradford, Leeds, West Yorkshire, Yorkshire, Lancashire and the UK.
If you or a family member, or your child has been arrested or has to attend for interview with the police at any time of the day, you can contact our free emergency service. We can dispatch a representative straight away and you will qualify for FREE legal advise.
If you are charged with a criminal offence and held in custody or you receive a requisition to attend court. Contact our team on the Emergency number if this is out of office hours. If you require legal advice and it is not an emergency we can be contacted in the usual way via phone or email. Or you can attend our office where you will be met by one of our team. Alternatively send us an email and we will contact you to discuss your problem.
Remember advise is available 24 hours a day to cater for every situation.
Need Motoring Offence Legal Advice?
Are the Police contacting you to attend the Police Station for a chat? Unsure what to do? Have you received a Requisition or been charged to attend court for an offence you were interviewed about with no Solicitor? Have you a friend, relative or child under arrest? Are the Police looking for you? Have you concerns about any criminal matter or are unsure as to whether your problem is related to Criminal Law? Contact us during office hours, via email or on our Emergency Mobile Number if it is outside office hours or at the weekend. We will answer your query straight away.