Racially Aggravated Offences Huddersfield
Have you been accused of a Racially Aggravated Offence?
Public order offences are increasingly charged using variations on the original offences which are 'racially aggravated'.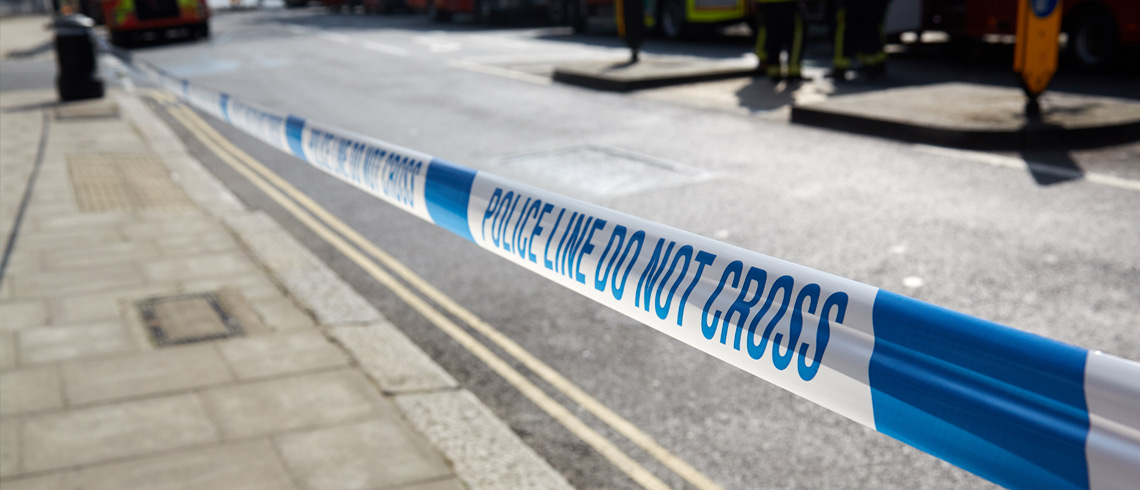 How do we deal with Public Order Offences?
No two cases in criminal law are of course the same, but certain aspects of good defence preparation should be present with a properly experienced lawyer. As with any allegation involving violence, where someone is charged with acting in a certain way, we, as the defence team look at the evidence and determine whether it supports the prosecution or not. CCTV, contrasting witness statements and what our client says must all be looked at very closely, and weak elements in the prosecution case must be attacked.
Public order offences are unusual in that it is general behaviour and even words which can result in a conviction. And of course, the number of offences and variations in each one means that having a good team of lawyers who have a specialisation in this area is an advantage.
Racially Aggravated Offences
An offence can become racially aggravated if at the time of committing the offence, or immediately before or after doing so the person demonstrates towards the victim of the offence hostility based on the victim's membership ( or presumed membership ) of a racial group or the offence is motivated (wholly or partly) by hostility towards members of a racial group based on their membership of that group.
Most commonly theses type of offences are linked to incidents of violence/assault or public order.
If convicted the sentence is increased as it is seen as an aggravating feature to the case.
Expert legal advice can be provided on these offences. No two cases in criminal law are of course the same but good defence preparation is essential in dealing with these type of allegations.
Crimes of Violence
We defend clients charged with:
Assault,
Murder, and attempted murder,
Culpable Homicide,
Domestic Assault,
Possession of Offensive Weapons.
Criminal Defence
It is important to access legal advice at the first opportunity. A criminal caution / conviction could effect your career, your future prospects or could have detrimental consequences for your family.
Legal Services
Legal advice is not means tested at the Police station it is free at the point of access. Our Solicitors can attend any police station at any time and at any location.
Representation at the Magistrates, Crown Court, High Court is available.
You will be advised on your eligibility for Legal Aid and if this is not available, you will be provided with a private quotation for our services.
We can also attend Taxi Appeal Hearings or Department of Work and Pensions Interviews.
Here To Help.
Contact our team if you a have problem and we will advise you on process and the next step.
Contact our office Monday – Friday between 09.00 – 17.00 on 01484 467860.
If it is an Emergency out of Office hours please contact 07540 123988.
Our Criminal Defence Legal Services:
We advise and represent clients on a range of Criminal Offences.
Accused of a criminal offence
in England or Wales?
Call the Criminal Defence Solicitors on: 01484 467860 during office hours Monday – Friday 09.00 – 17.00 or on our Emergency Out of Hours number 07540 123988 which is permanently manned by a member of our team or contact us and we will call you.
Our Criminal Defence Solicitors have an excellent track record successfully defending people who faced a criminal charge in a Magistrates Court, the Crown Court or the Court of Appeal.
Emergency Criminal Defence Legal Representation in Huddersfield, Dewsbury, Halifax, Bradford, Leeds, West Yorkshire, Yorkshire, Lancashire and the UK.
If you or a family member, or your child has been arrested or has to attend for interview with the police at any time of the day, you can contact our free emergency service. We can dispatch a representative straight away and you will qualify for FREE legal advise.
If you are charged with a criminal offence and held in custody or you receive a requisition to attend court. Contact our team on the Emergency number if this is out of office hours. If you require legal advice and it is not an emergency we can be contacted in the usual way via phone or email. Or you can attend our office where you will be met by one of our team. Alternatively send us an email and we will contact you to discuss your problem.
Remember advise is available 24 hours a day to cater for every situation.
Need Criminal Defence Legal Advice?
Are the Police contacting you to attend the Police Station for a chat? Unsure what to do? Have you received a Requisition or been charged to attend court for an offence you were interviewed about with no Solicitor? Have you a friend, relative or child under arrest? Are the Police looking for you? Have you concerns about any criminal matter or are unsure as to whether your problem is related to Criminal Law? Contact us during office hours, via email or on our Emergency Mobile Number if it is outside office hours or at the weekend. We will answer your query straight away.